IndieGo Events Support Animal Rescue Efforts
09.06.2015
, Non-Profit, Pets
0
Warning
: mysql_real_escape_string(): Access denied for user 'root'@'localhost' (using password: NO) in
/home/indiegoevents/public_html/wp-content/themes/nouveau_v2/includes/shortcodes/shortcodes.php
on line
3244
Warning
: mysql_real_escape_string(): A link to the server could not be established in
/home/indiegoevents/public_html/wp-content/themes/nouveau_v2/includes/shortcodes/shortcodes.php
on line
3244
Warning
: mysql_real_escape_string(): Access denied for user 'root'@'localhost' (using password: NO) in
/home/indiegoevents/public_html/wp-content/themes/nouveau_v2/includes/shortcodes/shortcodes.php
on line
3244
Warning
: mysql_real_escape_string(): A link to the server could not be established in
/home/indiegoevents/public_html/wp-content/themes/nouveau_v2/includes/shortcodes/shortcodes.php
on line
3244
Warning
: mysql_real_escape_string(): Access denied for user 'root'@'localhost' (using password: NO) in
/home/indiegoevents/public_html/wp-content/themes/nouveau_v2/includes/shortcodes/shortcodes.php
on line
3309
Warning
: mysql_real_escape_string(): A link to the server could not be established in
/home/indiegoevents/public_html/wp-content/themes/nouveau_v2/includes/shortcodes/shortcodes.php
on line
3309
One of our clients, PAWSibilities Animal Rescue is in need of donations to keep their doors open and continue saving the lives of animals in the Harleysville, PA area.
PAWSibilities is a non-profit, no-kill animal shelter and thrift store (all proceeds go towards the care of the animals) based in Harleysville, PA. They have two locations – a farm which is the headquarters and an adoption center/thrift store close by. The township has been trying to shut down PAWS due to zoning issues for the past year. The zoning issues are completely politically motivated, as the property had been operating as a farm for quite some time prior to the township trying to shut them down.
They need your help. Don't let politics get in the way of saving animals. If the farm is shut down numerous cats, goats, sheep, and a horse will be homeless – just adding to the already existing issue of shelter overcrowding and needless euthanization of perfectly healthy animals.
If you love animals as much as we do, we implore you to donate today. Every single dollar helps. If you're looking for a pet- stop by and check their friendly felines up for adoption.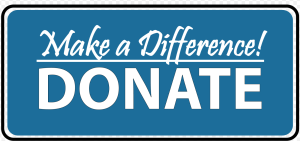 As always, adopt don't shop, and please spay and neuter your pets to cut down on overpopulation and shelter overcrowding.
To donate, please visit their CrowdRise fundraiser as part of the Saving Pets Challenge: https://www.crowdrise.com/pawsibilities-sp2015/fundraiser/pawsibilitiesanimalr
@PAWSibilitiesAR on Twitter
@PAWSibilitiesRescue on Instagram
#SavingPets